Interview Preparation Workshop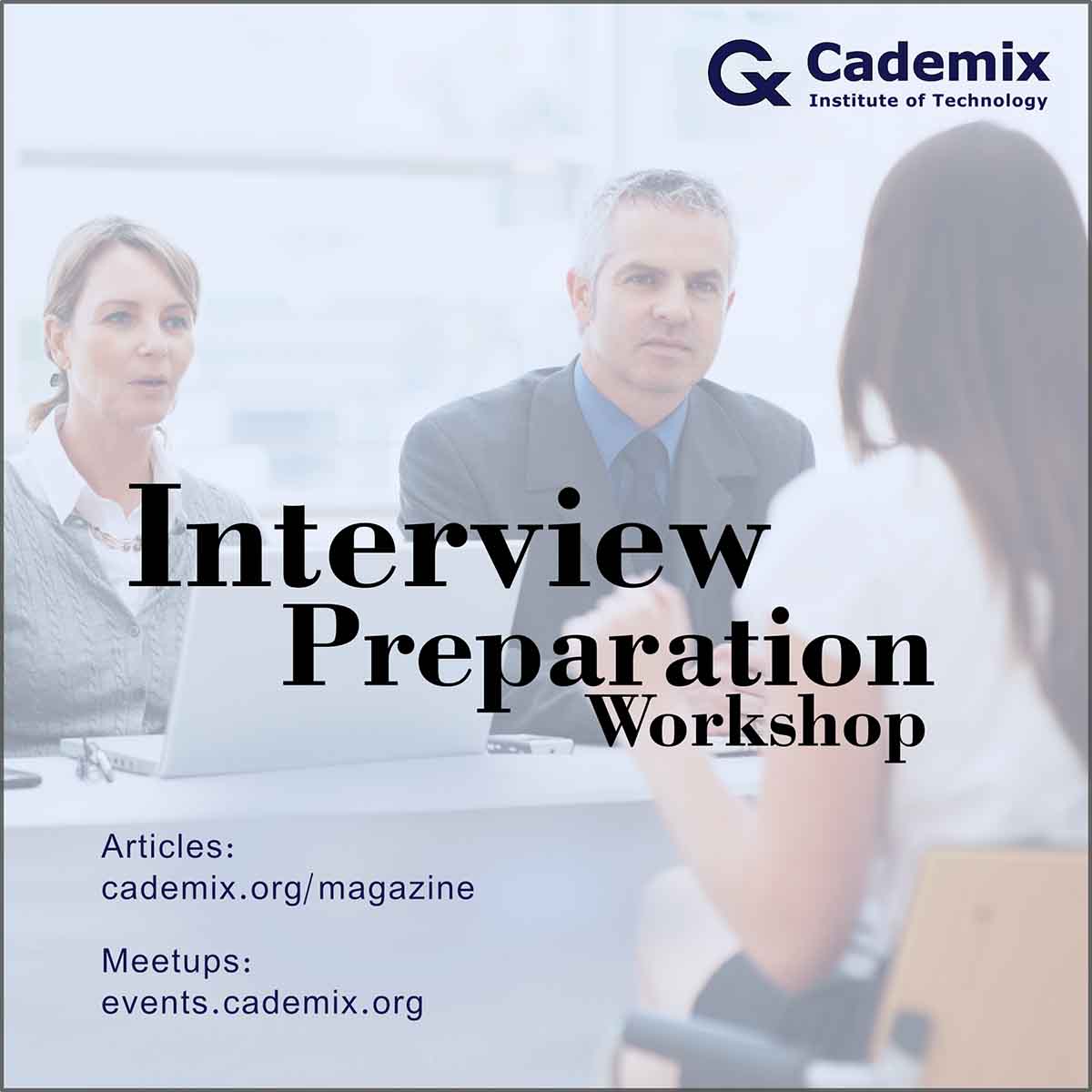 Content and Goals of this Event
What is the goals of a Job Interview
Understanding different types of interviews and interviewers
Most common interview questions
How to prepare yourself for a technical interview
Soft skills preparation
Q&A Session
Workshop, projects and live practices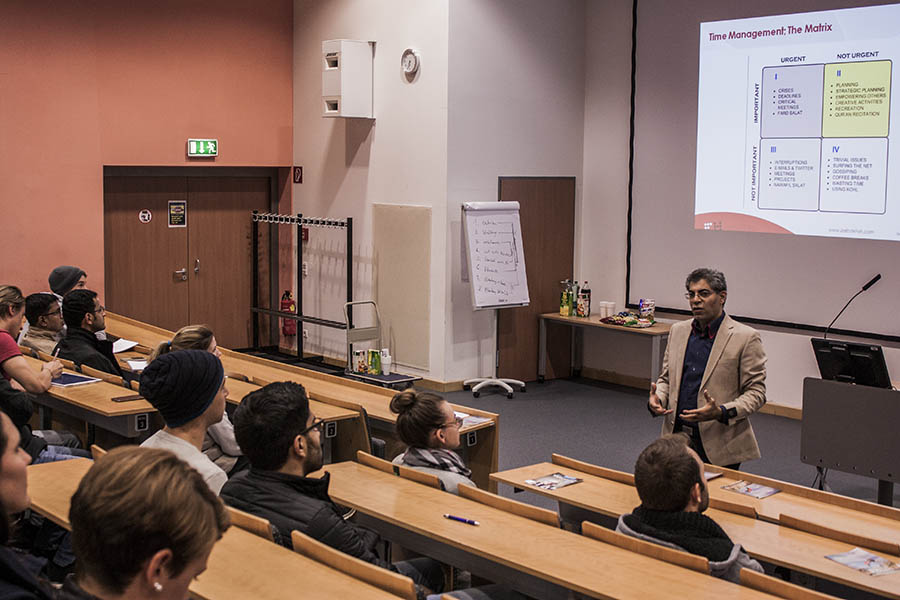 About the webinar
In this webinar/ Workshop you will learn how to prepare yourself for a job interview. .
Host and Speaker
Dr. Javad Zarbakhsh, President of the Cademix Institute of Technology *
Date and Time Please check the net section for th exact Date/Time
Language English

Target audience
International Job Seekers, Graduate and Students
Cademix Agents and Channel Managers
Entrepreneurs who are interested in an innovation cycle
People who have received a Cademix partnership invitation
People who want to learn about new business opportunities
People who are planning a career upgrade / career change

---
Registration
Ticket Ticket Free for Current Participants of Cademix Programs. Please enter your access code to see the discount tickets. VIP Ticket is 50 EUR, and it includes 30 minutes 1:1 Q&A session with Dr. Zarbakhsh
** Venue ** Cademix Webinar Room / Zoom or in one of the Cademix Locations to be agreed.
The link to the webinar will be sent to your email address shortly before the webinar begins.

Related tags
Innovation Cycle, Cademix Institute, Free Webinar, Partnership initiavive, ICT Services, Austria, Germany, German, Conclift Management, Conflict resolution, Workplace, interview, preparation, job, placement, Interviewing, Job-search, Interviewer, Strengths, Interview questions, Job interview, Interview process, Mock, Tell me about, Recruiter, Answering, Mock interview, Phone interview, After the interview, Job-description, Questions to ask, Interview tips, Job offer, Interviewed, Eye-contact, First impression, Weaknesses, Interview question, Hiring manager, Handshake, Interview preparation, Common interview questions, Qualifications, Behavioral interview, Be prepared, Job interview questions, How to prepare, Hiring process, Ask questions, Cover letter, Tell me about yourself, Behavioral interview questions, Interviewees, Interviewee, get the job, Interview questions and answers, Enthusiasm, weakness, agency, hiring, manager, technical questions, cademix, mentor, coaching, rehearsal, relax, mental, career autopilot, graduation, projects, experience, position, requirements, responsible, salary, bonus, negotiation, HR, thesis, impress, uniqueness, unique selling point, employ, job-interviews, Accomplishments, experiences, knowledge, volutary activities, university, cources, practical knowledge, risk management, conflict, interpersonal, soft skills, presentations, whiteboard, explain, explanations, discussion, interactive, Q&A