Postgraduate Pathway Programs - A Springboard for International Impacts and Industrial Engagement
This Episode, is co-hosted by Landmark University, Nigeria and Cademix Institute of Technology, Austria.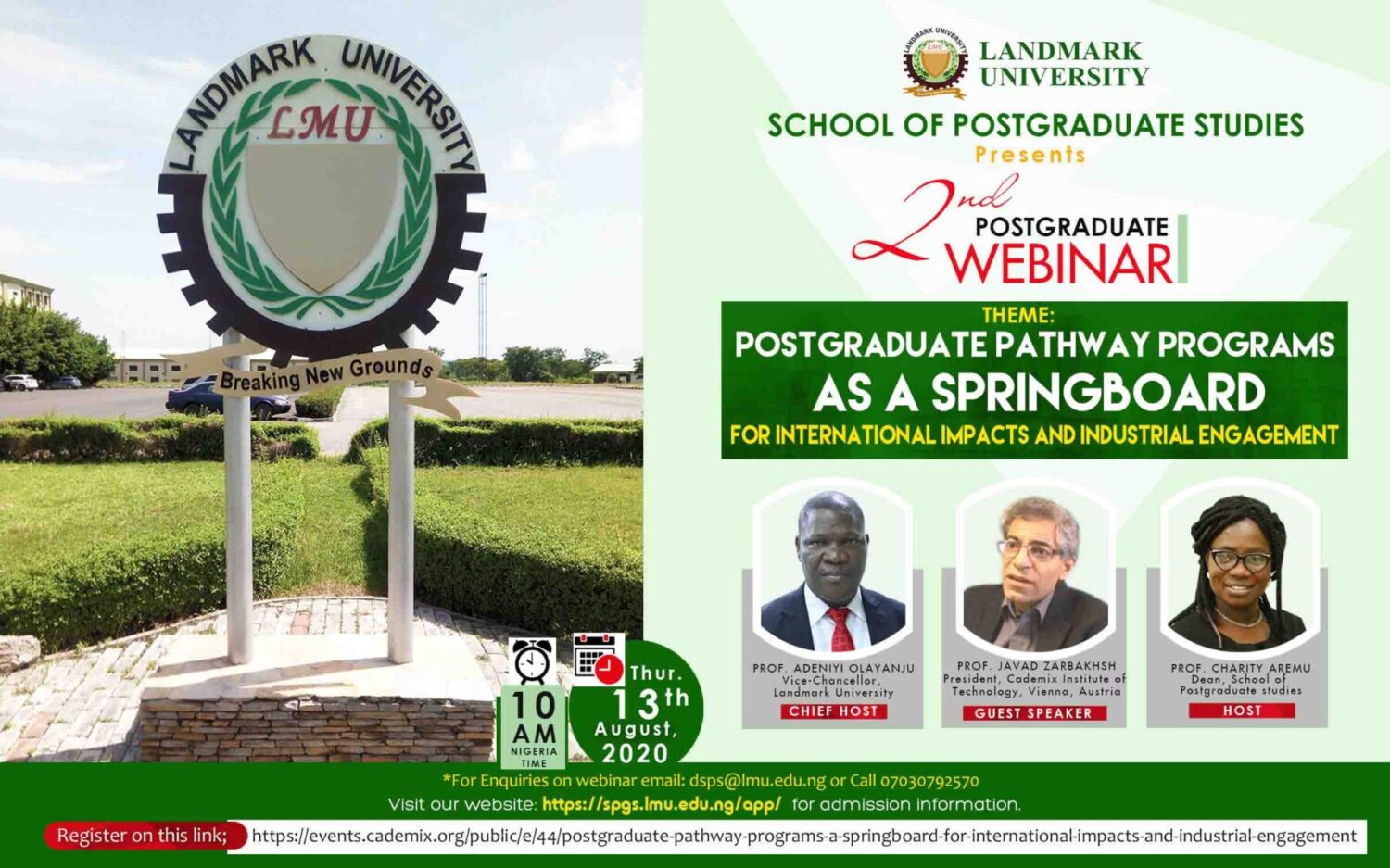 Pathway programs are project-based preparatory coaching and mentoring programs designed to help international graduates build the skills and qualifications required to enter a specific job market. You may either have completed a bachelor's or master's degree program to get into a pathway program, or you are a student in the last year. Pathway programs usually last for a few months to one year and offer you exclusive non-degree certificates. It works as a springboard for international impact and industrial engagement. You will therefore receive the relevant credits and experience required in a specific industrial sector, such as the Automotive, Manufacturing , Energy or IT sector.
The dual pathway program is a combination of two pathway programs, the first of which focuses on technical projects, and a secondary pathway program focuses on non-technical fields, such as high-tech management , technical marketing, or entrepreneurship. The programs are even more effective when combined with the Tech Career Acceleration Program , which includes professional career upgrades, group coaching , mentoring and direct networking with prospective employers to maximize your employability and support you with the placemetn in the region of your interest. Join the event for further insight and ask your questions in the Q&A session.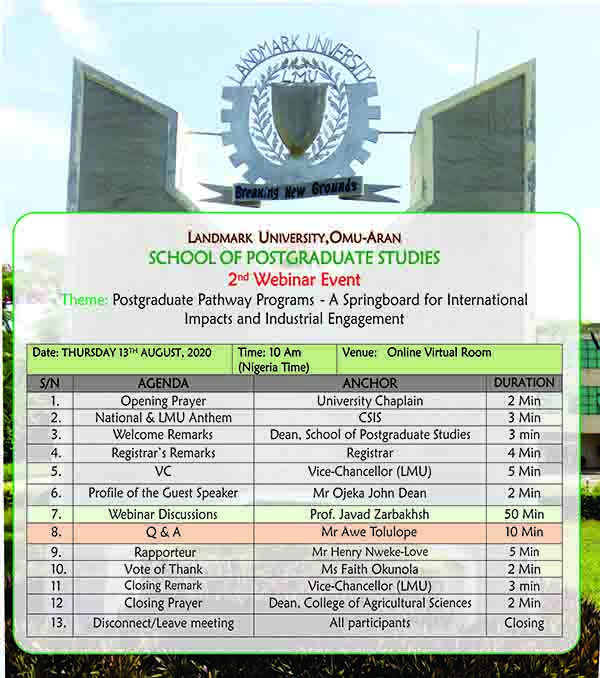 Organization and Advisory Team:
Prof. Javad Zarbakhsh, Cademix Institute of Technology, Austria
Prof. Charity Aremu, Dean, School of Postgraduate Studies, Landmark University, Nigeria
Prof. Adeniyi Olayanju, Vice-Chancellor, Landmark University, Nigeria
Goals of this Event
The event offers you the possibility to understand the pathway program, and their bridge function between Academia and industria job market. We will discuss the problems that the graduates facing in their Job search. You will learn how to plan a career change or Career upgrade during the Covid19 or post-corona time. You will learn how the Cademix Innovation Cycle help you toward your goals. And in the Q&A session you have the opportunity to ask your questions.
What is the major situation you are in?
Pathway program compared with traditional degree programs
Where you may need help?
How mentors can help you?
How to plan a career change or upgrade?
Which of the exisitng Pathway programs are suitable for you?
Use a Group Dynamic and get the experience of other participants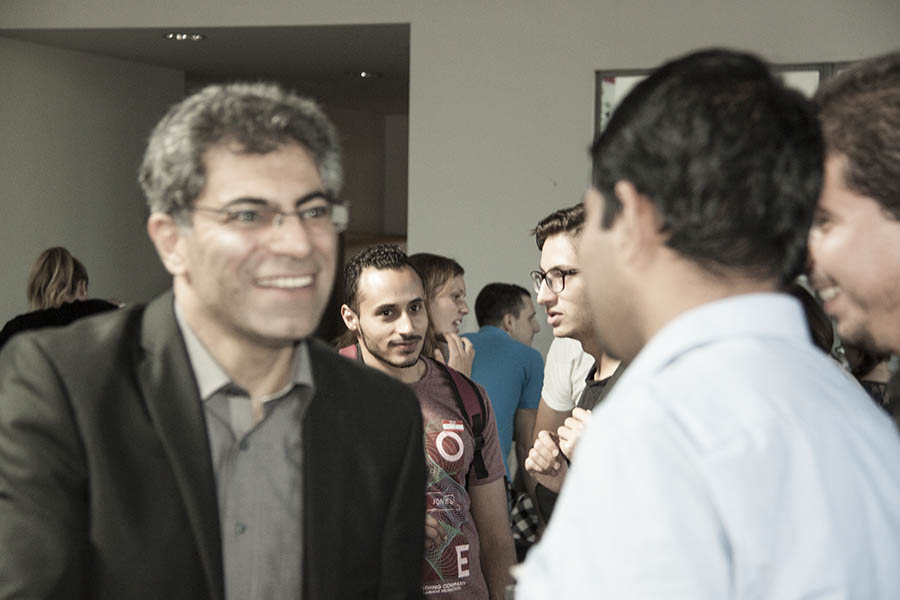 About Cademix and Dr. Zarbakhsh
Cademix is a research, development and innovation institute that offers an open and complete innovation cycle in the field of computer-based technologies. Cademix and Dr. Javad Zarbakhsh has one of the largest networks in Europe, connected to 20,000 Experts, Employers and talents, and have the mission to find perfect match between employers-talents and Adacemia/Industry. Cademix Main Page
Javad Zarbakhsh is an Austrian Technology Leader and Career Mentor, born in Iran, and got his PhD in Computational Physics from Kepler University Linz, Austria. He is the President and Founder of Cademix Institute of Technology, Vienna, Austria and Professor of Computer Aided Design, Engineering and Manufacturing. He is also a Technology Matchmaker, Study Abroad Mentor, Jury of European Funding Programs and Career/HR Coach. He has years of experience as technology consultant with industries including Semiconductor, Photonics, Medical Engineering, Additive Manufacturing and Data Science. Since 15+ years, he was involved in European Technology Policy and continuously served as Austrian Delegate and Management Committee member in European actions, including COST-European Cooperation in Science and Technology, interdisciplinary domains, Materials, Physical and Nano-science, and ICTs. His Re-search, Consulting and Teaching include Industry 4.0, CAD/CAE/CAM, Additive Manufacturing / 3D Printing, Artificial Intelligence, Internet of Things, Computer Simulation, EdTech, Digital Art and Animation Production.

About Prof. Charity Aremu
Charity Aremu is a Nigerian academia, teacher, administrator and mentor. She is an Agriprenuer and got her PhD in Crop Genetics and Breeding from the Federal University of Agriculture Abeokuta, Nigeria and an alumnus of University of Ibadan, Nigeria. Charity teaches and mentors both undergraduate and postgraduate students on agricultural productivity processes, production of horticultural, medicinal, tuber and root crops for agro-ecological adaptations even as she mentors on leadership skill acquisition. She has not less than 21 years of teaching undergraduates and 10 years of teaching and mentoring both under and postgraduates till date. She got trained in developing and growing tropical and winter horticultural crops from Willow farms in Clovis California, in December 2019. She has hosted and participated in several external and internal meetings and workshops in driving agricultural productivity and food security towards actualizing the United Nations Sustainable Development Goals (SDGs). This include "USAID workshops on academic mentorship"; "farmers outreach on town and gown relationship"; "Campaign on maintaining the Diversity of Ecosystem in Guinea Savanna ecology"; "Farmers workshop on Cassava Adding Value of Africa (CAVA11 project)" sponsored by CAVAII in Africa; "Driving Postgraduate Research amidst and Post Covid-19 pandemic"; and many more. Charity was the immediate past Dean of College of Agriculture, Landmark University and the current Dean of the School of Postgraduate Studies of same University. In academic research, Charity has published 70+ articles in international journals including Scopus indexed and Web of Science outlets. Her current area of research focuses on Agricultural productivity enhancement, developing and improving on medicinal and nutrient rich neglected crops and promoting Gender Equality for Food Security.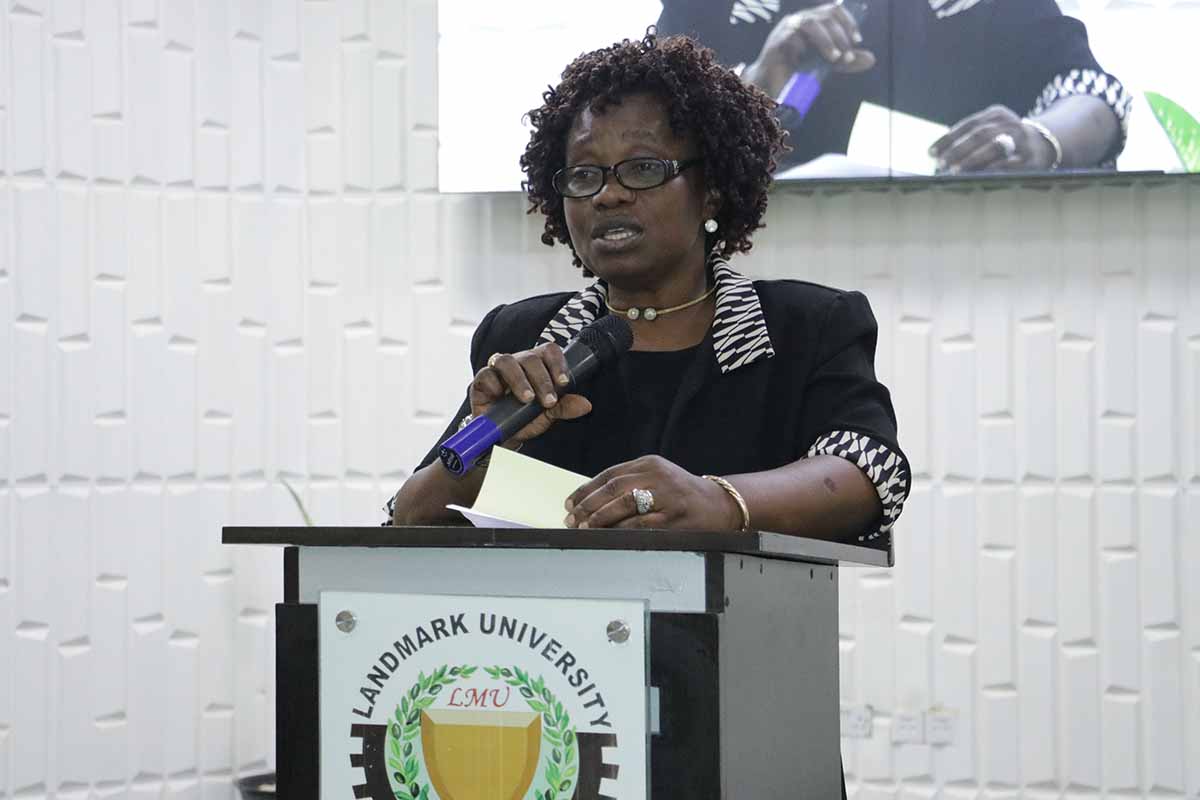 From Registrar, Ms. Fola A. Oyinloye
I want to heartily welcome you to Landmark University Registry where we engage professionalism, dynamism, adaptability and openness to change, as well as competencies and skills; in driving our goal of delivering cutting edge administrative services to Landmark University. Our crop of well-seasoned administrators are not just well qualified for the job they do, they also inject conscientious commitment as well as high sense of responsibility into carrying out their duties thereby promoting overall efficiency and productivity in output. We are determined to unequivocally contribute our quota towards Landmark University's quest of becoming a world class university.
Get results with a Mentor Advice
With so much information available online, it can be overwhelming and hard to know where to start when it comes to career development and upgrade. Why not have someone who has already been successull - A Mentor that brings you a first-hand experience guide you along the way and show you the ropes? The Cademix Group Coaching is specifically designed to bring to the new perspectives how to imporve yor employability. Dr. Javad Zarbakhsh, is a Pioneer of Technology, Mentor, and has an enormous network in Europe and beyond.

Date and Time Please check the following section for more details. Please consider all mention times are in CET/ Central European Time. Local Time in Vienna/Austria. If you are currently a student at Cademix or a participant in any of the programs, please contact your Cademix advisor to receive an Access Key to discount or free tickets.
Language International English

Target audience
International Job Seekers, Graduates and Students, from various fields
Faculty members and researchers from University and R&D center intereted in international exchange
Cademix Agents and Channel Managers
Entrepreneurs who are interested in an innovation cycle
Those who have received a Cademix partnership invitation
Those who want to learn about new business opportunities
Those who are planning a career upgrade / career change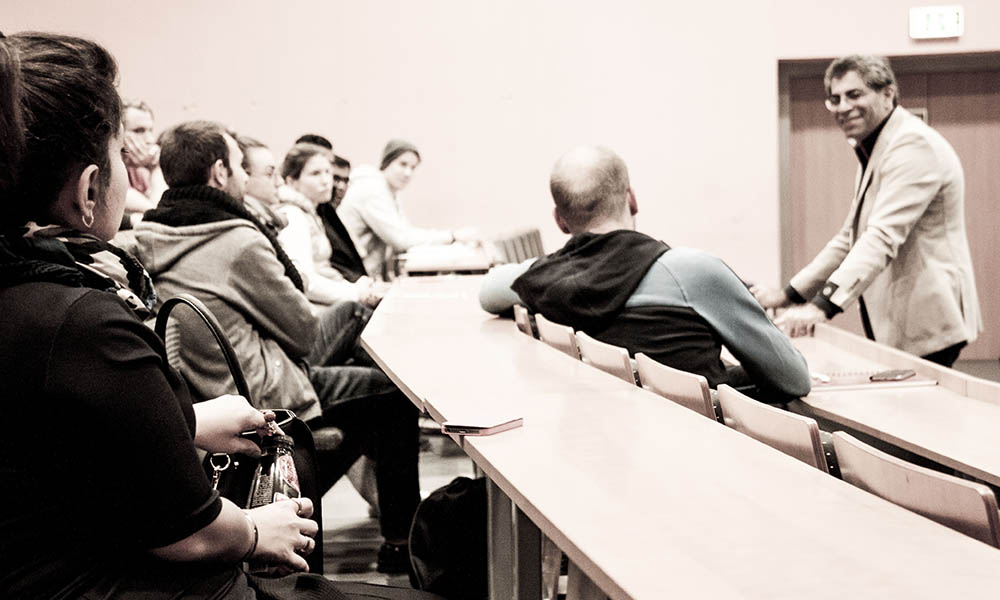 ---
Registration and Important Info
Ticket Please check the next sections, for further details on Time, Date and available Tickets. All times are in CET (Central European Time) Free Tickets available for this event, however registration is required.
Venue Cademix Webinar Room / Zoom or in one of the Cademix Locations to be agreed. The Zoom Link will be sent out to Email of registerred persons, shortly before the meeting starts.
Note: This is a professional Meeting, where all participants have the right to contribte and speak. So, please set a manual reminder on your System (Phones, Outlook, Calendar, etc.) to make sure you will be online from a desktop computer, in a proper location (not noisy locations). Also please make sure to do all necessary preparation on your side to be 100% on-time. The online waiting room will be open shortly before the meeting.The number of online seats are limited. First in-first served.
Disclaimer: All Cademix Meetings are by default recorded. By continuing to be the meeting registration, you are consenting to join a recorded session. Since this meeting is a part of a recurring meeting series, the registration for this event extends to similar events, and you will receive info of similar or recurring events.

Related tags
Africa, Pathway Programs, Group Coaching, Mentoring, grroup dynamics, Innovation Cycle, Cademix Institute, Webinar, Partnership initiavive, ICT Services, Austria, Germany, German, Job Seekers, Visa, Immigration, opportunity, career, open jobs, Landmark University